Category Archives: Pro-Lawn-Plus
Pro-Lawn-Plus provides expert lawn care services including lawn fertilizer, lawn weed control, crabgrass control, flea and tick control, aeration and seeding. For more than 35 years we have served Baltimore City, Baltimore County, Carroll County, Harford County and Howard County in Maryland.
Bugs  seem to be on everyone's minds lately. How many cicadas are coming? When will they get here? Will they ruin my trees or lawn? Wild estimates were tossed around to describe how many  cicadas were expected to crawl out of the ground leading up to this year's debut of a new generation of Brood II. Some said there would be up to 30 billion. Some said 1 trillion. Still others said cicadas would outnumber people 600 to 1. After reading this article from Freestate Nursery and Landscape News, it seems it really depends on where you are. And it looks like most of us in Maryland have nothing to worry about. I was looking forward to trying my first deep fried cicada this year too! Oh well, I know the regular Brood X cicadas will arrive in 2021.
Another bug people are talking about, not favorably, is the infamous stink bug. These annoying pests will not damage your lawn or ornamentals but can cause damage to vegetable gardens and fruit trees. Here is another great article in Freestate Nursery and Landscape News about stink bugs that you can read here.
Red thread disease and it's associated lawn disease Pink Patch (Laetisaria spp) are both turf diseases that like cool, wet spring weather. It likes temperatures in the 60's and low 70's with high humidity and in soils with high moisture content. It is an interesting lawn disease because of the red fungal mycelium (strands) that are visible to the naked eye.
The disease develops in circular or irregular patches from 4 inches to 2 feet in diameter. Affected leaves within these patches are tan or bleached-white in color. From a distance, the patches usually have that reddish appearance, due to the presence of thick, red strands of fungal growth emanating from the affected leaves. It is through production of these "red threads" that the fungus spreads to healthy plants and survives unfavorable conditions. Small tufts of pink, fuzzy mycelium may also be present in or around the patches when the leaves are wet or humidity is high. After prolonged periods of disease development, the patches may merge to produce large irregularly shaped areas of damaged turf.
Red thread most commonly affects Kentucky bluegrass, perennial ryegrass, and sometimes tall fescue. Outbreaks usually occur in lower maintenance turf stands such as residential lawns, golf course roughs, and some low budget athletic fields. Red thread development is most common where turfgrass nutrition is poor but that is not always the case. Soils that have little or no topsoil and organic matter and don't hold nutrients are susceptible to Red Thread and Pink Patch as well.
Generally, only in the worst cases of these two lawn diseases is it necessary to spray fungicides. There would need to be a prolonged period of cool weather to necessitate control products. A few hot, dry days usually will eliminate the symptoms.
Here is a fact sheet from the University of Maryland that explains the disease in more detail – http://hgic.umd.edu/content/documents/TT-24.pdf
Wild violets
Wild violet, is a cool season, perennial, broadleaf weed. It is one of the first plants to flower in spring, growing well during cool parts of the growing season, and is usually found in shaded, moist areas.  The heart-shaped leaves have scalloped edges with a waxy coating.
The  waxy coating on violet leaves tend to repel weed control materials, with little chemical being taken in by the plant. Violets tend to be resistant to most herbicides but are most susceptible in the spring while they are flower.
Controlling wild violets in a lawn or landscape can be a difficult challenge, and will certainly require more than one herbicide application before it is accomplished. As with any lawn weed, the best control practice is to promote a dense and healthy turf through soil testing to mointor pH, proper mowing, fertilizing and irrigation.
Click for more information on Wild Violets 

Purple Oxalis
Creeping woodsorrel is a spreading perennial weed with a reddish-purple color that frequently roots at the nodes. The three heart-shaped leaves of creeping woodsorrel is nearly identical to yellow woodsorrel. Creeping woodsorrel is most commonly introduced to the landscape through nursery container-grown landscape plants. Once transplanted and established it will quickly escaped the landscape beds and invade the surrounding turf. Established creeping woodsorrel is difficult to manage and control because it is also resistant to most weed control products.
Click for more information on Purple Oxalis.

Japanese Stiltgrass
Japanese Stilt Grass, or Nepalese Browntop, is a pale green annual plant that grows up to 3 1/2 feet in height. The leaves are asymmetrical and lanced-shaped with a distinctive midrib and range from 1 to 3 inches long. Late summer yields flowers, and soon after fruits mature on the plant. It is found mostly in shady locations in moist or dry soil. It can be pulled from moist soil or mowed in late summer before the seeds are produced. The best way to control Japanese Stiltgrass is with very early spring pre-emergence herbicides. It can also be managed in the summer with certain post-emergence herbicides that are labeled for the control of summer annual grassy weeds.
Click for more info on Stiltgrass.

Annual bluegrass and roughstalk bluegrass are both very obvious in many lawns right now. Both of these grassy weeds are very common in residential and commercial turfgrass and are a problem because there is no adequate control for them in the Kentucky bluegrass/Tall Fescue lawns that comprise most Baltimore area lawns.
Annual bluegrass
Annual bluegrass (Poa annua) is a cool season annual grassy weed that starts germinating in late summer or fall, as temperatures fall, and continues to germinate throughout the winter into early spring. Because of this growth habit, it is more competitive than other turf cultivars during the cool season, accounting for the spring annual bluegrass invasion.
Annual bluegrass has light green flattened stems and silvery-colored seed heads that cause yellow or light green patches in lawns. It is especially noticeable in April and May. Annual bluegrass is able to survive low mowing heights of less than 1 inch and still reseed. It tends to die out in hot summer weather.
Roughstalk bluegrass
Roughstalk bluegrass (Poa trivialis) is an undesirable perennial turf species that do well in moist, shaded areas but lacks heat and drought tolerance. It is considered short-lived but can persist in Baltimore area lawns. It is characterized by a mid/light-green leaf coloration that browns out quickly above 80 degrees, resulting in distinct dense, patchy growth where other grasses tend to be absent. Roughstalk bluegrass is noticeable in the spring with its lime-green color and in the summer when it goes brown and dormant under heat stress. Rough bluegrass favors light, frequent irrigation, moist/wet soils, low mowing heights and/or high fertility. Dormant Roughstalk bluegrass is sometimes misdiagnosed as grub injury in late summer, because of its shallow root system.
Roughstalk bluegrass in a lawn in the spring
No Easy Control Procedure
A thick, healthy lawn is the best defense against these invaders. Open spots should be overseeded to establish a vigorous turfgrass. Pro-Lawn-Plus's 5 treatment program ensures the health of your lawn is at its peak to compete with these 'weed' grasses and will slow down their spread. In addition to our regular program, maintaining proper growing conditions including adequate sunshine, good drainage, proper mowing height and relieving compaction (aerating compacted lawns), will help. There is no easy control procedure successful in controlling either species in Kentucky/Tall fescue lawns. But early removal or spot spraying with a non-selective herbicide; then reseeding can be successful if you are able to change the conditions that caused it (shade and moisture).
WHY WEED OUT WEEDS?
Everyone knows that weeds make your well-manicured lawn look unappealing. But weeds cause bigger problems than looks from the neighbors. They are in direct competition with your beautiful lawn! They steal sunlight, water and nutrients from your lawn. Eventually they muscle in and take over. It is important for the health of your lawn to limit the overall number of weeds it's competing against. There are millions of weed seeds throughout your lawn lying dormant, waiting to be 'activated'. They are brought by wind, rain, animals, even your mowing service. Mother Nature is resilient; she makes it hard to eliminate weeds completely. But with Pro-Lawn-Plus's 5 treatment program and some good mowing practices you'll, be on your way.
MOWING MUST HAVE'S!
Raising the height of your mower is one of the simplest and most important things you can do for your lawn's health. Adjust your mower so that it cuts your grass at 3 to 3.5 inches high. The basic rule is: the hotter the weather, the higher you should mow. Higher mowing promotes deeper roots, prevents water loss by shading the soil, and reduces weeds by preventing sunlight from warming seeds. Taller grass also cools the soil and reduces heat stress.
Mowing frequency is also important. Be sure that no more than one-third of the total grass blade is removed in any one mowing. Once per week is sufficient when your grass is actively growing. During late April and May, many lawn weed grasses go into flower and will seem to grow even faster. It is even more important at this time NOT to let the grass get too tall between mowing.
Instead of bagging your grass clippings, leave them on the lawn. Unless they are exceptionally long, grass clippings won't cause any problems. In fact, they can provide about one-third of your lawn's nutrient needs and are a valuable source of organic matter. Furthermore, this environmentally friendly practice will reduce the amount of grass clippings clogging up our landfills!
Early spring is the best time to control summer annual grassy weeds like crabgrass (Digitaria spp), foxtail (Setaria spp), goosegrass (Elusineindica), and others like Japanese Stiltgrass (Microstegium vimineum). Being annuals, these weeds die each fall and winter then re-germinate from seed in the spring when the soil temperatures approach 55° F. The best method of controlling summer annual grassy weeds is with a pre-emergent herbicide because once crabgrass,  foxtail and other annual grassy weeds germinate and get established, they are extremely difficult to control. This is an essential part of our Early Spring Lawn Treatment.
There are several management practices you can utilize to help minimize crabgrass and other annual grassy weed "pressure" in your lawn. The first is good mowing practices. We find that poor mowing is the primary reason for heavy crabgrass infestations. Avoid scalping the lawn. Never cut more than 1/3 of the grass blade off at any one mowing and never mow shorter than 3" after the grass starts growing in the spring. Second, avoid spring aeration, dethatching or any other activity that disturbs the soil during peak crabgrass season. Also avoid seeding in the spring as well. The pre-emergent herbicide inhibits turfgrass seed as well as annual grassy weed seeds.
Very rarely will we see 100% preventative control of crabgrass. Usually some will break through, especially in thin and bare spots. In those cases, you can hand-pull it if it is just a few plants, otherwise you can use post-emergent herbicides.
Some might say, "What's wrong with having crabgrass and foxtail in my lawn? At least it is green during the summer."
While the weeds may be green during the summer, they will die out and brown in the fall. Worse yet,  the areas that were overrun with crabgrass then become bare spots. Those areas would also be subject to soil erosion during the winter and thus potentially harming the Chesapeake Bay. A thick lawn promoted by a responsible lawn care program with the proper use of fertilizer and weed control products is a great way for you to contribute to helping the Bay.  More information about the environmental benefits of turf.
Hello Mike Pusateri, Operations Manager of Pro-Lawn-Plus, here. I've been in the industry for over 20 years and get a lot of questions from customers. One of the most common is about pets and lawn treatments.
Some people think that if they have pets they cannot use our service. Pets can absorb material through the pads of their feet. So a liquid herbicide is something pet owners should think about but not be overly concerned with. The spray can only cause a reaction while wet. Once the spray dries, it will not cause any harm. On sunny days, the materials dry in an hour or less.
Pro-Lawn-Plus has a few ways to help in servicing your lawn and reduce exposure to your pets. First, we only spot spray for weeds in most cases. We try not to "blanket" your lawn unless the lawn is overrun with weeds. If our techs see animal toys or water bowls in the lawn, they will remove them from the spray area. Also, we can set up your account to be a 'call ahead', which lets you know ahead of time when we'll be out, so you can have your pet inside prior to our visit. We recommend keeping them off of the lawn for one to two hours after an application, to allow drying time. Pro-Lawn-Plus will not do herbicide applications if pets are on the lawn. We will attempt to call and knock on the door to get pets inside during treatments. If we don't make any contact, we will call to reschedule. We are committed to providing you with a beautiful, environmentally beneficial lawn to enjoy with your whole family, including your pets.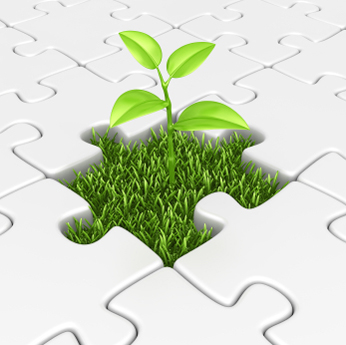 Did you know that a lawn area just 50-ft square absorbs carbon dioxide from the atmosphere, and releases enough oxygen for a family of four to breathe? Or that the grass and trees along the U.S. interstate highway system release enough oxygen to support 22 million people! That green patch of earth under your feet is not only beautiful, it's environmentally beneficial.
Scientific research has documented the many benefits of turfgrass to our environment. Today's improved turfgrass varieties are very effective in reducing pollution. A thick healthy lawn traps and removes dust and dirt from the air. It also acts as a natural filter, reducing pollution by purifying the water passing through its root zone. The clean gentle strength of turfgrass is the most cost-effective method for controlling wind and water erosion. A thick, healthy Pro-Lawn-Plus lawn absorbs rainfall and prevents major run off.
Another often overlooked benefit of a healthy lawn is its tremendous cooling effect. On a hot summer day, lawns will be 30 degrees cooler than asphalt and 14 degrees cooler than bare soil. The front lawns of eight houses have the cooling effect of about 70 tons of air conditioning. That's amazing when the average home has an air conditioner with just a three or four ton capacity. The cooling effect of irrigated turf reduces the amount of fuel that must be burned to provide the electricity which powers air conditioners.
A well maintained lawn can also enhance the "curb appeal" of your home, adding as much as 15% to the value, while providing a natural and safe setting for fun and games. The soft resilient surface of turfgrass is the safest and least expensive place to play. From backyard games to the NFL, athletes of all sizes prefer the green cushion of turfgrass. A healthy, thick lawn quietly adds to the beauty of our lives and even our mental and physical health. As you can see, the satisfaction of creating a beautiful lawn can be rewarding for you and the environment.
 It's that time of year again, time to start thinking about fertilizing your lawn and dealing with the chores that go with it.  Maybe this is the year you let a professional handle the headache but who do you choose? The Maryland Department of Agriculture has a great brochure with questions you should ask before deciding on a lawn care service. Pro-Lawn Plus meets these standards and I'd like to highlight a few reasons why we should be your lawn care service provider.
First, we are a local company, not a branch of a national chain. We have been in business since 1978 and have built strong ties within the community. We are based in Baltimore and service Northern Baltimore City, Baltimore County, Howard County, Harford County and portions of Carroll County. So we know the area and understand the specific local conditions, which help us to determine the best approach to improve your lawn. We have a highly trained and experienced staff, both in the field and in the office. After contacting my staff you will know you're doing business with lawn professionals who do their best to achieve results that we will both be proud of.
We also pride ourselves on being environmentally conscience. I work closely with local law makers and University of Maryland officials to keep up-to-date on all local environmental concerns, including the new Maryland regulations on fertilizer application. Our equipment also allows us to spot spray for weeds, lowering the environmental impact of our treatments. We also offer an organic, no pesticides programs and all natural organic root sprays.
I'm so confident in our service that I am offering a no risk, 3-month, money back guarantee your lawn will look better or your money back. Fill out our short contact form and a sales associate will come out to your property and provide you with a free, no-obligation written estimate. You don't even need to be home at the time of our survey. Choose Pro-Lawn Plus and you know that you are choosing the right lawn care service.
Welcome to our blog. We have started this blog to reach out to current and potential customers, as well as those DIYers looking for more information on lawn care. Lawn and tree & shrub care encompasses so much that it can be overwhelming at first. That's where my professional staff and I come in.
Over the months I'll introduce you to Mike, our Operations Manager, Kevin, our Horticulturalist/Sales Manager, Pete, our Tree and Shrub expert and others. We will tackle current issues that might be facing your lawn. We'll discuss the environmental benefits of turf grass, choosing the right lawn care service, new fertilizer regulations in Maryland, as well as weeds, insects, potential diseases and other issues pertaining to lawns, trees and shrubs.   Please visit our Education section  to find even more information.